Title
: The Fruit of Grisaia
Developer
: Frontwing
Genre
: Eroge, Romance, Comedy, Slice of Life, Drama
Similar Titles
: Katawa Shoujo
Routes
: 5
Version Read
: 18+ (non steam version)
H
: Yes
Amount of H
: depends on route, but atleast 3 per route i think.
Version recommended
: Up to your tastes.
if you wanna see Makina get fucked while talking in discord mod speak, thats all you big guy.
(Steam version has multiple new CG's to clear up some repetition and add some depth.)
Length
: 50+ Hours
Non Spoiler in this case means giving you a description of the game, without going into depths on routes or events in the slightest.I think the best way for people to enjoy shit is by experiencing it as blind as possible for the greatest effect, so treat this as an introduction to what you can expect from Grisaia.
As of late a new interest of mine has been reading visual novels.
Although this is incredibly obvious as by chance, another new interest of mine is also never shutting the fuck up the fact that ive been reading visual novels.
Pretty cool right?
Anyway.
The Fruit of Grisaia (ill be referring to it as grisaia from here on out) is a 50 hour plus love letter to the guy in your middle school who either drew him self as an edgy anime protagonist with guns and scars, or the emo couple whose fore arms are covered in surface level scratches from a butter knife. /s
Grisaia is a heavy story that has Yuuji, attempt to make a regular life out of his fucked past by going to a high school to fulfill a "normal high schooler life".
Fortunately for him, he goes to a high school consisting only of fucking incredibly psychopathic shemoids featuring a stellar cast of:
Horny Girl
: Amane
Scary Girl
: Yumiko
Horny Maid
: Sachi
Loli Retard
: Makina
Michiru
: Michiru
And its probably one of the more fucked pieces of media i've ever consumed.
Literally exchanging blows with something on tier with Berserk or Pun Pun.
Its a fucking great ride once you get to the individual character routes.
Unfortunately, the common route can easily last between 12-17 hours depending on how you read visual novels.
The common route isnt bad, its funny, cute and just nice SOL while it slowly hints at who these characters really are and what they deal with.
I almost view it as a bait and switch, where it gets you familiar with this comfy slice of life environment with quirky characters.
Only to rip that foundation out from under you the moment you take on a character route.
Things get fucked, but the second those full height text sections come up, shit just goes bonkers.
However the pacing can fall behind a bit in the SOL section, and sometimes in a route but nothing too bad. Its definitely not perfect but worth getting through.
What Grisaia does right for the most part aside from having Michiru exist, is writing engaging backstories that actually feel like they could be real (well most of the routes).
Grisaia isn't edgy to be edgy (although there is one cheap blow imo), it really wants you to understand that these characters experienced something genuinely traumatic that made them the way they are. And on top of having great stories to tell, it has a great cast of characters as well.
Almost every characters route and the characters themselves are fleshed out and full of experiences that keep your dick hard, and attention grabbed.
However you do have characters like Yumiko, while not bad at all, feel almost generic in comparison to what the rest of the lineup has to offer.
The route order i originally followed is: Yumiko -> Michiru -> Amane -> Sachi -> Makina
In terms of how i rank the characters + backstories into an overall experience:
Michiru (best, obviously) -> Amane(worst character, best backstory out of all of them) -> Makina -> Sachi -> Yumiko
Regardless of her position in the fictional wives teir list, Makina's h scenes literally exist to make you wish you just got the non 18+ version like a good boy instead of getting maybe like 10% horny and throwing away your sanity while a visually 13 year old loli goes "cummy wummy aaaaaaaaaaoooooooooooooooAAAAAAAAAAAAAAAAAAAAAAAHHHHHHHHH OOOOOOOOOOOOOOOOOOOO AAAAAAAAAAAHHHHHHHHHHHHHH CUMMY WYUMMY FUCKY FUCKY PAPA AAAAAAAAAAAAAAAAAAAAAAAAAAAAAAAAAAAAHHHHHHHHHHHHH SPLORSH SPLORSH" on your screen.
Anyways, while i was very satisfied with my original route order as i some how perfectly paced it. I think there might be a more optimal play through by doing the following.
Aside from Amane and makina, pick your favorite character from the slice of life section to play first. and then fill in the gaps how ever you like honestly.
Girl of choice -> Girl of choice -> Amane -> Girl of choice -> Makina.
I think this is the best way to do it honestly, if youre too retarded just follow my original route order and you'll be fine.
I think Grisaia is amazing and genuinely a great experience.
While some characters are just unfortunately not as good as others (Yumiko), the rest are incredible and i wish i never read this shit so i could read it again and re-experience everything i did.
Im not going to rate this because im not a degenerate, just read it and maybe enjoy it.
(mind you im not perfect and grisaia falls into the category of shit im really fucking into, so yea, maybe a lil bias)
Oh also an anime adaptation exists! Its shit! Dont watch it!
Oh oh and also this is a part of a trilogy but dont bother because it doesnt carry over the individual character routes from the first game, labyrinth (The Labyrinth of Grisaia) however has an after story for each of the character routes.
Ok thanks for reading bye!
OPEEEN WIDEEEEE BRRRAAAAPPPP PFFFRRRTFTFTF PPPPOOPPBBB SWEWWE PRRRRBBBT Ble- ahh AAHHHHHHH PETER PLE- PLOP POLOP BRRAAAAAPPPPP BBBREEEW PRRRREAAAAAPPPPP I-I'm gonna be sick again... peter please let me g- BRREAPPPPPOPO POPPPFTTFTR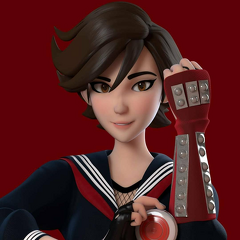 Rebecca
joined
Sick review! I will like comment and subscribe and once I finish my last assignments play it finally for (you)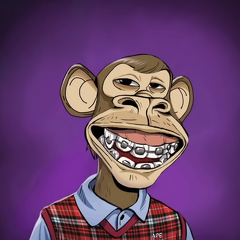 yurrieissmart
ya drop a penny you pick up a dollar
joined
your a retarded idio,t your review is freaking terrible. go kill yourself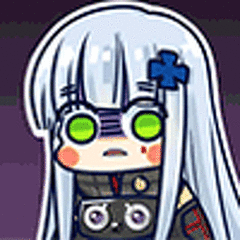 Insane_Crystal
joined
Hall of fame
OPEEEN WIDEEEEE BRRRAAAAPPPP PFFFRRRTFTFTF PPPPOOPPBBB SWEWWE PRRRRBBBT Ble- ahh AAHHHHHHH PETER PLE- PLOP POLOP BRRAAAAAPPPPP BBBREEEW PRRRREAAAAAPPPPP I-I'm gonna be sick again... peter please let me g- BRREAPPPPPOPO POPPPFTTFTR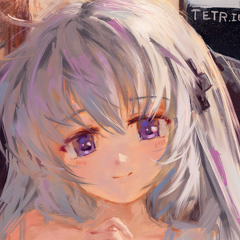 osk
Developer
joined
cute, i should play another vn or generally consume med ia perhaps
rape
OPEEEN WIDEEEEE BRRRAAAAPPPP PFFFRRRTFTFTF PPPPOOPPBBB SWEWWE PRRRRBBBT Ble- ahh AAHHHHHHH PETER PLE- PLOP POLOP BRRAAAAAPPPPP BBBREEEW PRRRREAAAAAPPPPP I-I'm gonna be sick again... peter please let me g- BRREAPPPPPOPO POPPPFTTFTR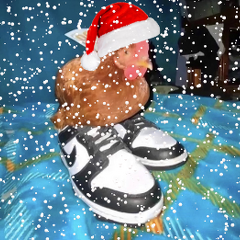 Sora
formerly former gamestop employee
joined
First visual japanese cartoon book, I'd say it was a pretty decent. Took like 7 months to finish and now i'm gonna give a brief breakdown of the characters as well as the plot. Ok.


Plot: reserve agent goes to academy and tries not to kill all the women living there while also getting in their pants.

Main Characters:

Yuuji Kazami: Funtime

Yumiko Sakaki: Has a knife and looks up porn but will have deep conversations about your troubles when needed the most.

Michiru Matsushima: Bumbling idiot buffoon clown looking at computer image. But once you get to the actual route (billion hours in) she actually has character development from being moron to somewhat of a human being.

Amane Suou: Fat tiddy milkers, but the best route in the fuckin novel. Has a little bit of mystery and sex and shit, so yeah its definitely the most interesting story out of all the women.

Sachi Komine: Maid slave, will literally do anything and its fantastic. Good sense of humor with oblivious commentary. The route itself is the most impactful.

Makina Irisu: Dumb little girl that has a funny voice but actually makes your ears bleed after 30 minutes. Route is completely awkward and makes you want to cut your hands in many different ways and the ending is quite shocking.