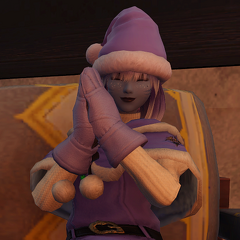 gaythugmemes
Carly Rae Jepsen connoisseur
joined
how the fuck do these nerds even expect you to buy $5000 worth of apple gift cards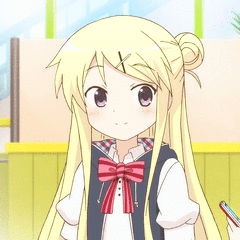 louisoft01
louisoft01
joined
I got this one a dozen of times but this time it was sent to my support email account so it calls me "Support" all the time which is hilarious
From: Tarah Laws <tarahlaws@a.opskee.ml> 
Sent: Thursday, April 4, 2019 1:43 PM
To: support@gigadrivegroup.com
Subject: ❗ ATTENTION! You are screwed now Support...

Do I have your attention?
You are really screwed now and you better read this... !

Your device was recently infected with a software I developed, and now you have a problem you need to solve, because it has gone too far..

You probably noticed your device is acting strangely lately.
That's because you downloaded a nasty software I created while you were browsing the Ƿornographic website...

The software automatically:
1) Started your Ƈamera and begun recoding you,
    uploading the footage to my server...
2) Recording your device screen
3) Copied all your contact lists from mail program, facebook
    and your device chain
4) Started logging what you write

The problem is that it has cought you while you have been ʍasturbating.. and I didn't plan to see that.. but I did.

I now have the Support.mp4 file with you ʍasturbating to this hardcore stuff... ugly!! :(( 🤮

Let me get straight to the point.

If you do not do what I ask you now, I will upload this ugly video file with you ... and the stuff you were watching to several video upload sites and I will send the links to all your friends, family members and associates.

I am sure they will not like what they will see and I am also sure you don't want me to do that, right ?

So do you want me to uninstall the nasty software from your device and stop recording you?
Do you want me to forget about this whole issue??

I think 2,000 USD is a fair price for my silence. I know you can handle to send me this money - and it is enough for me to get lost. So how do you send the cash?? Bitcoin.

I checked right now and 1 Bitcoin is worth 4,960 bucks.
So...

Send exactly 0.406875 BTC to my Bitcoin wallet.

This is my Bitcoin wallet address:
3BjF3egKrM8HYMftKt5jXgC93pQ3b5ndHi

If you do not know how to send cash using bitcoin, type 'how to buy bitcoin' in google. There's plenty of guides.

Ok.. so what if you decide not to pay ?
Well if you want to test my patience - go on.
I will destroy your social life, you can count on that.

You think that visiting Police is a good idea ? Nope.
I don't live in your country and I know how to stay Anonymous. I will send the compromising video to everyone you know!

Just send me the 2,000 USD and we forget about the whole thing. I have family to feed too.

***********************************************
Send 2,000 USD worth of bitcoin to this address:

0.406875 BTC
to this address:

3BjF3egKrM8HYMftKt5jXgC93pQ3b5ndHi

(copy and paste it - it's cAsE sensitive)
***********************************************

After you send the money to my wallet (exact
amount!) - I will see it and I will remove the video and deactivate the rec software.

I give you 5 days only to send the transfer..

The time starts ticking after you open this letter (I included a pixel in this message and I will know when you read it).

Don't try to contact me - I am using an untracable email to deliver this message to you.

I am waiting for your cash.
And don't forget the shame if you ignore me.

Tarah

yea this website is cool but everyone has fucking horrible opinions on here like wtf is this
also for the past weeks some chinese scam guy has been trying to "sell" me his retarded chinese domains which I didnt really give a fuck about but just to shit on him I bought the .asia domain myself
eventually I got tired of it and just didnt reply anymore but he kept sending me emails with bills and offers and shit
From: mike.zhang@cnygdomain.cn <info@cn-ygdomain.com.cn> 
Sent: Thursday, March 14, 2019 3:04 PM
To: mbaaboura@gigadrivegroup.com
Subject: "mcskinhistory"

Dear CEO,
(It's very urgent, please transfer this email to your CEO. If this email affects you, we are very sorry, please ignore this email. Thanks)
We are a Network Service Company which is the domain name registration center in China.
We received an application from Hua Hai Ltd on March 11, 2019. They want to register " mcskinhistory " as their Internet Keyword and " mcskinhistory .cn "、" mcskinhistory .com.cn " 、" mcskinhistory .net.cn "、" mcskinhistory .org.cn " 、" mcskinhistory .asia "domain names, they are in China and Asia domain names. But after checking it, we find " mcskinhistory " conflicts with your company. In order to deal with this matter better, so we send you email and confirm whether this company is your distributor or business partner in China or not?

Best Regards
**************************************
Mike Zhang | Service Manager
Cn YG Domain (Head Office)
8006, Xinlong Building, No. 415 WuBao Road, Shanghai 201105, China
Tel: +86-2161918696 | Fax: +86-2161918697  | Mob: +86-1582177 1823
Email: mike.zhang@cnygdomain.cn or chinanameregistry@188.com
Web: www(dot)cnygdomain(dot)cn
**************************************

This email contains privileged and confidential information intended for the addressee only. If you are not the intended recipient, please destroy this email and inform the sender immediately. We appreciate you respecting the confidentiality of this information by not disclosing or using the information in this email.
yea this website is cool but everyone has fucking horrible opinions on here like wtf is this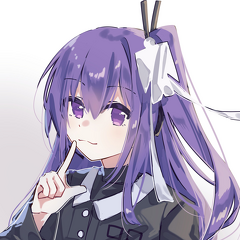 flash
Administrator
joined
I get those long ones on admin@flashii.net a lot as well, it's great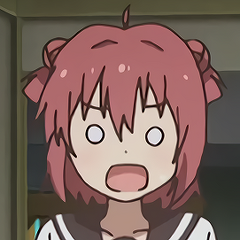 rafuwu
joined
These are all e-mails that were sent to an e-mail address I use to sign up in weird websites and stuff.