going back to maplestory 2 uh oh
I'm considering picking up fusion fall retro.
https://www.fusionfallretro.com/
This was the only actual mmo I played. Currently they only have the events from 2010 which was before I started playing.
snigs
fusion fall was wild, it took like 30 minutes to boot on my old pc
it probably took about that long if not longer for me as well, I don't know what CN was thinking kids aren't going to have gay men pcs or good internet to dl all that content. This with the company they outsourced the work to going bankrupt, and having no vision for the in house team to follow were probably why the game failed.
snigs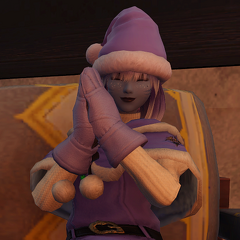 gaythugmemes
Carly Rae Jepsen connoisseur
joined
so uhhhh made some progress in runescape lmao. for some reason this is the only game i've had the urge to play recently, apex servers have been terrible and smash online sucks lol. between doing a fuckton of blast furnace/various high alch's i've gotten a lot of gold in this game now
this is about the most gold i had before i started doing a bunch of training, about 33mil total plus probably 8/10mil of gear in the bank
old school runescape is on mobile so by using a magnifier built into iOS i was able to get some ridiculous XP rates. for example
(usually at level 60 the average training method only gives you about 200/300k xp per hour)
this is my bank at the moment, most of my money is in various gear
this is my average pvm gear, i'm risking about 2.7mil if i die unskulled
look at this fucking unit would you want to mess with this no you wouldn't
so yeah this game is pretty fun if you want to give it a try lmk i'll help you get gud
golf with your friends, it's really fun with a group of people
l4d2 2 dollars on steam
Mods are cool
yeah that's probably for the better, abort from that game.